SUSTAINABLE SUSTAINABILITY
Harnessing the power of markets to change the world
Government regulation and consumer preferences are driving the social and environmental agenda at pace. Demand for investments which create postive environmental or social impact is forecast to grow 84% to US$33.9 trillion between 2021 and 2026.
This is placing significant pressure on companies to create and implement enterprise wide ESG strategies. In turn, this is driving up demand for products and services which create positive environmental and social impact.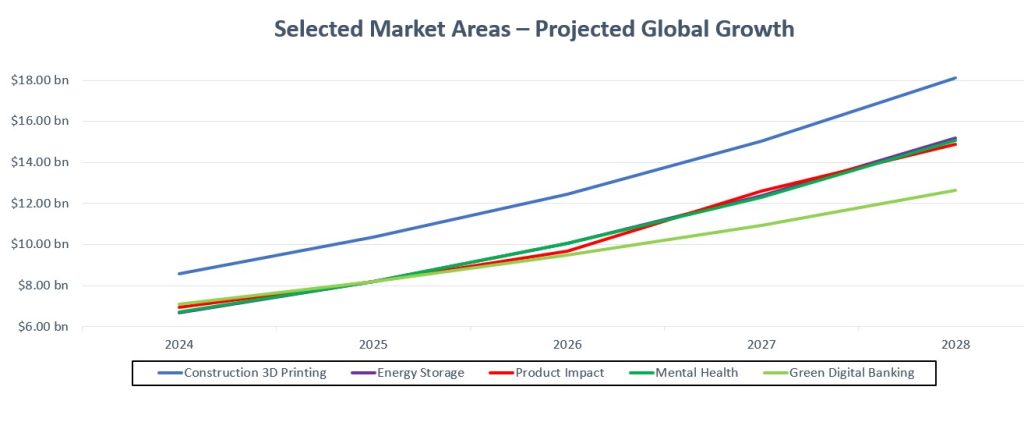 In parallel, key enabling technologies are reaching economies of scale. This is creating inflection points that enable new business models. Areas such as 3D Construction printing, lithium-ion battery energy storage, solar energy generation, product impact claim verfication, Sustainable digital financial services and Mental health technologies are among some of the areas which are showing strong growth as a result.
We invest in startups who harness the untapped potential that this tidal wave of demand and investment has created.
Disruption driving innovation in the property sector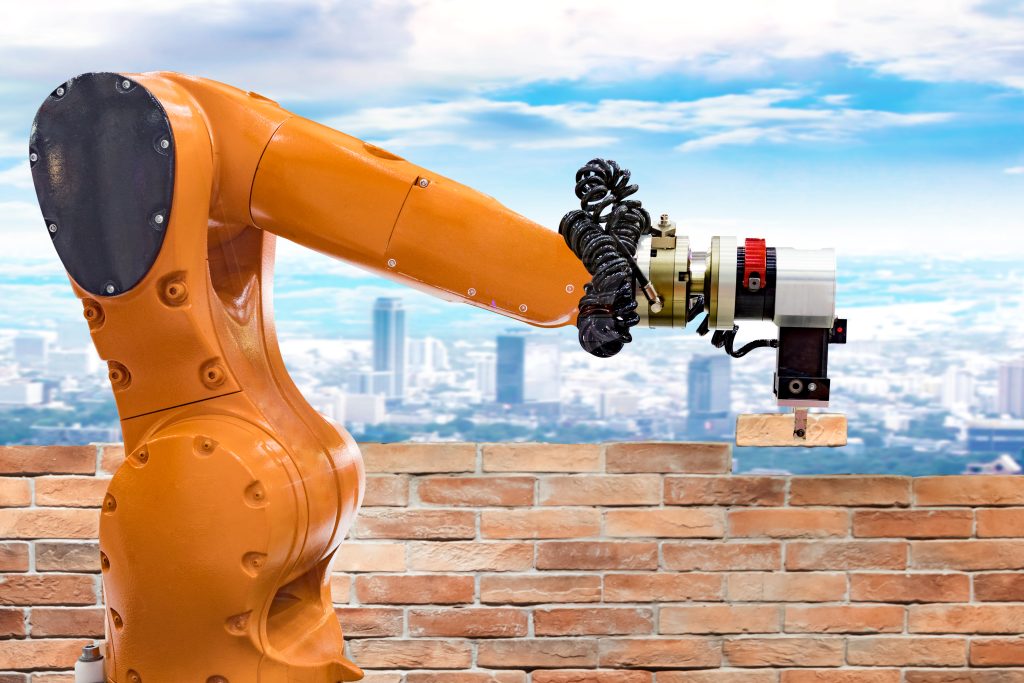 So far, the property sector has resisted lage scale technological disruption. We believe that digitisation of the construction process will be driven by digital design of property in the Metaverse. The designs created will be translated into detailed construction methodologies using AI.
These designs will be implemented in the real world through digitally driven construction. Properties will be constructed using 3D printing, robots and drones. The level of efficiency that this will deliver will revolutionise the places we live and work.
Fractionalised ownership of real estate and distributed trust enabled by blockchain technology will play vital roles in creating this future. Artificial Intelligence, Virtual Reality and Augmented reality will act as enablers that will help bring this vision to life.
The cost of implementing sustainable technologies must pay for themselves. We call this Sustainable Sustainability – environmentally and socially friendly products and services that are economically viable. It's not about shame and guilt. It's about harnessing the power of markets to change the planet.
Digital transformation of the construction process will enable the amount of waste generated by projects to be reduced and the carbon embodied within developments to be minimised. Climate change will be far more costly to deal with in the future if it is neglected now, and so we take the responsibility of being as environmentally sustainable as possible very seriously.
Technologies such as microgeneration, modular construction, solar panels, ground source heating and batteries are now beginning to achieve economies of scale. When combined in the right way, they can enable the delivery of carbon-neutral/offsetting, energy self-sufficient developments.
WE'VE BEEN THERE AND DONE IT
Our portfolio companies have delivered award winning sustainable developments. We know how sustainability works in practical terms. We use this practical knowledge in our investment decisions, driving higher quality investments and enhancing our ability to add value to our portfolio companies.